Denton Residential Locksmith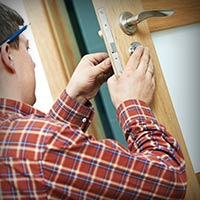 Here at Mobile Locksmith Denton, at affordable prices, we offer our customers superior-quality residential locksmith services for every problem that could come up. Our mobile professional residential locksmiths here on staff at Mobile Locksmith Denton will be there, right away, any place you may be living in Denton, Texas, 24 hours a day, 7 days a week!
CALL US ANYTIME DAY OR NIGHT! (972) 587-1963 - Very soon, we'll arrive to get your door open!
Mobile Locksmith Denton provides a huge selection of top-quality residential lock and key solutions:
open your door whenever you're locked out
household rekeying
pulling out stuck & broken keys
home safes for your valuables & important papers
change your household locks inside & out
installing intercom systems
peepholes
lock repairs
upgrades to bump-proof locks
…& much more!
Mobile Locksmith Denton's mobile residential locksmiths, each of us local to Denton, Texas, are all certified, licensed, insured, bonded, background-checked, and so we have the necessary expert credentials called for to handle any situation you may come across with residential locks and keys.
Whenever you're locked out of your place of residence, we know how embarrassing, frustrating, and exasperating it is to be in such a lousy predicament. We also know how annoying it is to wonder how much time and energy you'll waste for the help you need, which may not even arrive. But your troubles will soon be over! All you have to do is dial your phone!
CALL TODAY! (972) 587-1963